Bella Meskov Dvor (IMP SVK)


(Bella)
Bob 13/09/10
KC BVA Hip Score 3/3 Total 6
Breeder Karol Meskov (Slovakia)

A direct import from Slovakia carrying the latest FCI Approved Bloodlines 
Julie George-Ainscough at the Achouffe Kennels - see Links page - had
started Bella's gundog training and Bella proved herself to be a keen yet biddable worker with an undoubted natural ability

Returning to Stormdancer to whelp Bella produced 11 babies and despite doing her upmost Bella needed so much assistance to cope with the litter that I decided to spay and home her with her daughter at my friend's house on a 600 acre estate in France where she is plays freely.....even in their 3 lakes!
She and her daughter may be the luckiest Slovaks in the world lol xx

Bella's page was in my always loved section as she lives in France with my friend but moved back as she was thought to be deceased!!!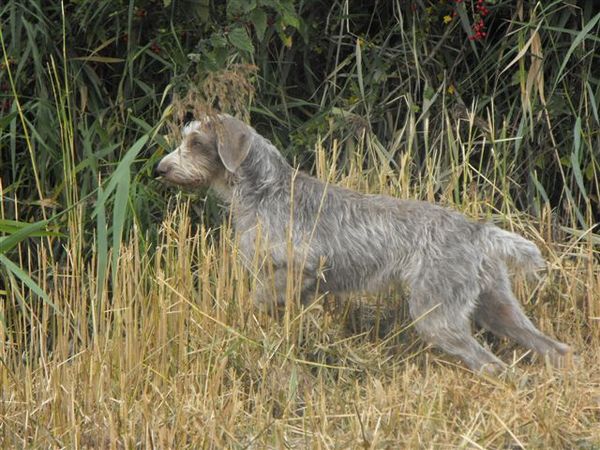 Bella Meskov Dvor at Stormdancer
CACIB,CAC,BOB DIX zo Splavu z Hoste

World Winner 2009, 4 x CACIB 5 x BOB 5 x CAC CAJC,CACT Cira z Mihoslovskyych poli

CACIB,BOB,CAC Deo Hrabniky

3 x BOB,4 x CACIB,CACA,4 x CAC,R.CACT,Eur.Sieg.05 Brita z Ruzenice