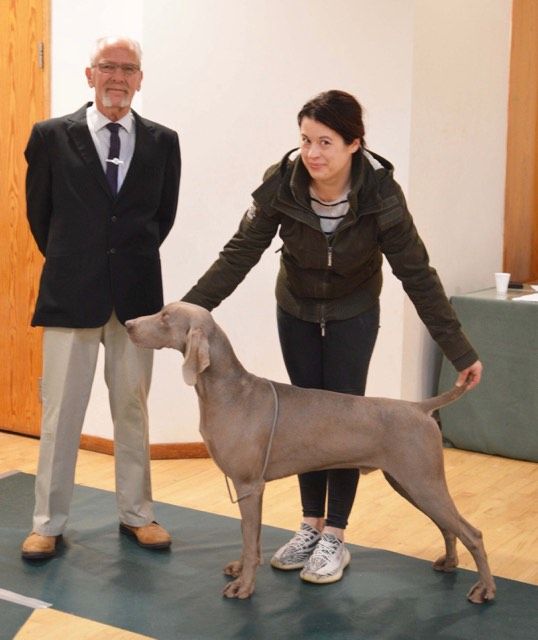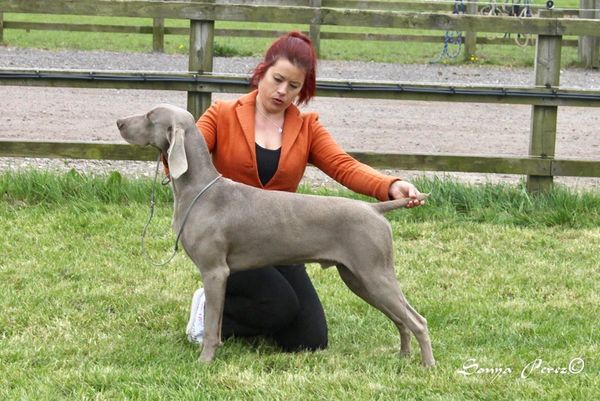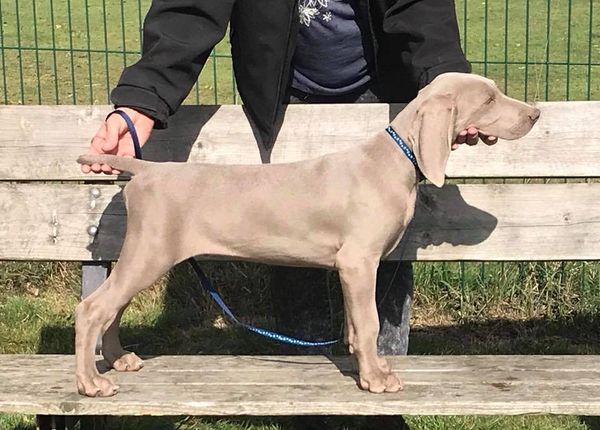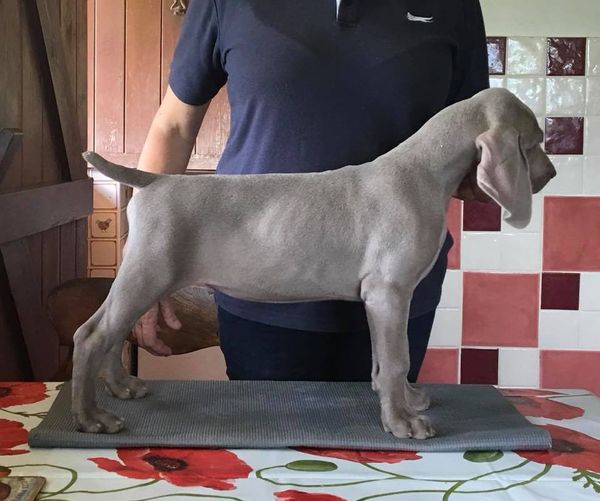 STORMDANCER AVINCI
(Zeke)
DOB 19/06/18
BVA KC Hip score 7/6  Total 13 DNA SD Negative
Zeke is from a mating of our delightful Magna with Dante and he caught my eye from birth.
He was a dream of a puppy combining the best of careful and selective breeding and I am sure will be a real asset to Stormdancer in the future. 
Zeke qualified for Crufts 2020 winning his class on his debut in the show ring but will not be able to be shown at Crufts as he is docked.
Now producing some quality litters.
Stormdancer Come Off It (AI)

Am & Can Ch Valmar's Unanimous Decision

Am Ch Valmar's Apache Rebel BROM

Am Ch Valmar's Evening Sonata

Am Ch Valmar's Night N Gale

Am Ch Nani's N Tophat's Backlash CD

Am Ch Valmar's Evening Sonata

Sh Ch Ir Sh Ch Gunalt Harris Tweed JW

Am & Aust Ch Nani N Greydove Milenium Bug (Imp)

Sh Ch Stormdancer Exclusive

SH CH Ansona Sugar Puff at Stormdancer

Sh CH Ansona Gamesmaster JW ShCM

Sh Ch Risinglark Hyperion JW

Minama Acting Up With Stormdancer (Imp) (IKC)

Greydove Hey Good Looking At Stormdancer (IMP) (AUST)

AUST Ch Ghostwind Hard Act To Follow

AUST Ch Greydove Ekahi Surfer Girl

IR Ch Zilverein Wanda Rinn To Minama (IKC)

Ir Sh Ch Eric The Viking at Huntly

Zilverein Just The Ticket